Improvised Music from Japan / Haco
Ash in the Rainbow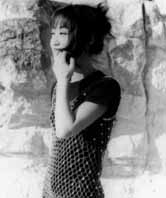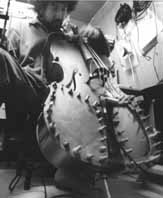 A special duo project featuring Haco (vocal, electronics) and Hiromichi Sakamoto (cello, musical saw, effects)
Haco and Hiromichi Sakamoto performed live improvisations and recorded together for the first time in March 2001 in Kobe, Japan. Following this meeting, Haco listened repeatedly to Sakamoto's solo album, Zero-shiki (1999). She came to feel that there were "melodies" buried beneath the superficial "stream" of sound, which had been woven together by Sakamoto using the sounds of nature, everyday life and toys to form an organic whole. It struck Haco as a kind of requium for nature, which, like the echo of twigs scraping together deep in the forest or a beam of sunlight breaking through two dark clouds, disappeared just as soon as it came into being. Based on the themes of destruction and rejuvenation, Haco crafted new lyrics and vocal parts and improvisational elements, and using a method of digital cutting and pasting, added newly written compositions to transform Sakamoto's original album into a completely new work. The percussion of guest musician Mari Era helped to fill in any cracks that remained. The lyrics on Ash in the Rainbow serve as a record of what has been lost and a prayer for what might once again be.
---
Hiromichi Sakamoto
Hiromichi Sakamoto (b. 1962, Hiroshima, Japan) is a cellist who plays not only the cello, but also performs using voices, musical saws, among other things. In order to pursue and broaden the possibilities of the cello, he dares to use various effects, bumping and thumping, scrubbing, and goes so far as to use an electric drill or a grinder, producing sparks. His radical yet lyrical performances are indeed an experience. Besides performing solo improvisations, he collaborates with many other musicians, including Wataru Okuma's Cicala-Mvta, Pascals,Shibusashirazu Orchestra, Catherine Jauniaux, and Mami-chan. As well as people from other genres, such as film, theater, the fine arts, photography, butoh, and street performance. His activities are eclectic, crossing over many boundaries. In 1999, his solo CD Zero-shiki has released on the Japanese label, Off Note.
---
CD reviews
on the website neumu
on the website The Squid's Ear
---
Last updated: May 20, 2004
---